Carried over from another thread
El-Dudeareno wrote:According to this webpage, the UBI isn't a new idea, I was just wondering what the barriers to creating this UBI are? Is it the 'I'm alright Jack philosophy' in this country or is it that you always need a scape-goat in society to keep the masses in line?  

http://basicincome.org/basic-income/history/

"The idea of an unconditional basic income has three historical roots. The idea of a minimum income first appeared at the beginning of the 16th century. The idea of an unconditional one-off grant first appeared at the end of the 18th century. And the two were combined for the first time to form the idea of an unconditional basic income near the middle of the 19th century."

https://en.wikipedia.org/wiki/Basic_income#Criticism



Posts

: 445


Points

: 645


Reputation

: 137


Join date

: 2017-04-14



A great deal of serious discussion and activity taking place in Scotland right now:

http://basicincome.org/topic/scotland/

A Universal Basic Income for Scotland – a talk by Annie Miller

Sorry HH. I forgot you had already started UBI thread when I started this one




Posts

: 445


Points

: 645


Reputation

: 137


Join date

: 2017-04-14



Last edited by helping_hand on Tue Aug 01, 2017 3:28 am; edited 1 time in total



Posts

: 13


Points

: 25


Reputation

: 10


Join date

: 2017-04-29


Age

: 36


Location

: Durham UK



Thanks for the posting Helping_hand

The video does started off with a bit 'Feminist' rant  :rabbit: . But it starts at around 06:50. Otherwise, it gives a good over view of the UBI, and how it could be good for the country and all of its citizens.

Also are there  any more key player's championing the UBI, that are worth seeking out.



Posts

: 180


Points

: 247


Reputation

: 27


Join date

: 2017-04-19


Location

: Looking out my back door



Good question El-dudeareno!

I am not sure. Brutus may be able to assist us further.


A good introduction to UBI from Scott Santens, a propagandist for the idea of Unconditional Basic Income.

UBI is often considered a sort of utopian concept, but it is not only real but necessary if we want to progress as mankind.
It requires a leap into a different way of thinking, for instance UBI is not associated with the traditional left/right politics but with a progressive (and against regressive) humanistic tradition.
A tradition started with the enlightenment and somehow kidnapped by Marxism/Capitalism dialectics in the 19th Century.
UBI is a concept that will redefine the social history of the 2st Century but is a battle still to be won, and it will not be easy.

Humanity Needs Universal Basic Income in Order to Stop Impeding Progress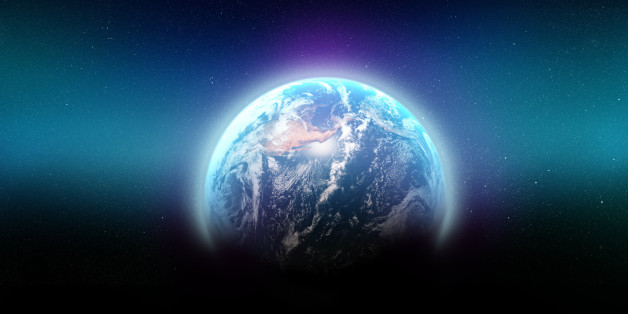 "
I believe Richard Feynman was one greatest scientific minds.

He had a very particular way of looking at the world thanks to his father, and it was to look at the world around him as if he were a Martian.

Like a fish born into water, it's hard to actually see water as being water, because it's all a fish ever knows.
And so as humans, it's a good idea to try and step outside of our usual frame of mind, to see what it is we as humans think and do, from the perspective of a mind totally alien to our everyday environment. With that in mind, here's what humans are doing right now, from the perspective of someone from far, far away..."
"
...[read the full article]
Source: Huffington Post



Posts

: 71


Points

: 117


Reputation

: 44


Join date

: 2017-04-15


Location

: Southwark, South East London



Have you ever feared that moment of economic insecurity? Encountered some unpredictable event, lost a job or simply just left the university not knowing what's to come. Guy Standing talks about how flexible economic practices create conditions of uncertainty and unpredictability in our life, we might soon face a disruption of the whole economic system. He shows how basic income can be vital and affordable tool to respond to the changing world of work.

Guy Standing, who is a Professorial Research Associate at the School of Oriental and African Studies in London, has written books about social uncertainty and economic insecurity. In his bestseller "Basic Income: A 21st Century Economic Right", he argues that "Every person, regardless of age, sex, marital status or work status, should have the right to a basic income, adequate to enable him or her to cover basic needs."






Posts

: 71


Points

: 117


Reputation

: 44


Join date

: 2017-04-15


Location

: Southwark, South East London





THE NETHERLANDS: Government authorizes social assistance experiments in first five municipalities

The municipalities of Groningen, Wageningen, Tilburg, Deventer, and Ten Boer have received permission from the Dutch Ministry of Social Affairs and Employment to proceed with proposed social assistance experiments.

Jetta Klijnsma, State Secretary of Social Affairs and Employment, signed the authorization of the five municipal experiments on June 3.
Groningen and Ten Boer will be carrying out their experiments in cooperation with one another.
In each of the experiments, which will run for two years, participants will be randomly selected from a pool of current social assistance beneficiaries (with participation voluntary for those selected), and assigned either to a control group or to one of several treatment groups.
Each experiment has at least three treatment groups, testing the following types of interventions: (1) removing reintegration requirements (e.g. job applications and training programs) on welfare benefits; (2) providing a more intensive form of reintegration service; (3) permitting participants to earn additional income on top of their welfare benefits. Subjects assigned to the third treatment groups will be permitted to retain 50% of additional earned income, up to a maximum of €199 per month, for the duration of the two-year experiment. In contrast, under current policy, welfare recipients are permitted to keep only 25% of additional income, and only for up to six months.
The Groningen / Ten Boer experiment includes a fourth treatment group, in which participants are permitted to choose to join any one of the three preceding groups.
...

Souce: BIEN






Posts

: 71


Points

: 117


Reputation

: 44


Join date

: 2017-04-15


Location

: Southwark, South East London



---
Permissions in this forum:
You
cannot
reply to topics in this forum